29. January 2021.
Euro-Unit is authorized distributor of premium Yamaha Rivage digital audio systems
As a result of many years of development, Euro-Unit company has established itself as a regional leader in the professional audio segment, both in sales and in customer, technical and service support.
Euro-Unit's reputation has long since spread beyond Croatia's borders. Continuous education of its employees, high-quality management, social responsibility, focus on customer needs and quality of services provided, has placed Euro-Unit in its expertise and reliability at the very top of European companies of this type of business.
The goal of Euro-Unit's management is to remain among the leading providers of high-tech solutions on the market and in accordance with the needs of partners and customers and to expand activities to online presentations, workshops and real-time online customer support. According to that, Euro-Unit is constantly investing in it equipping the musical instrument store and showroom.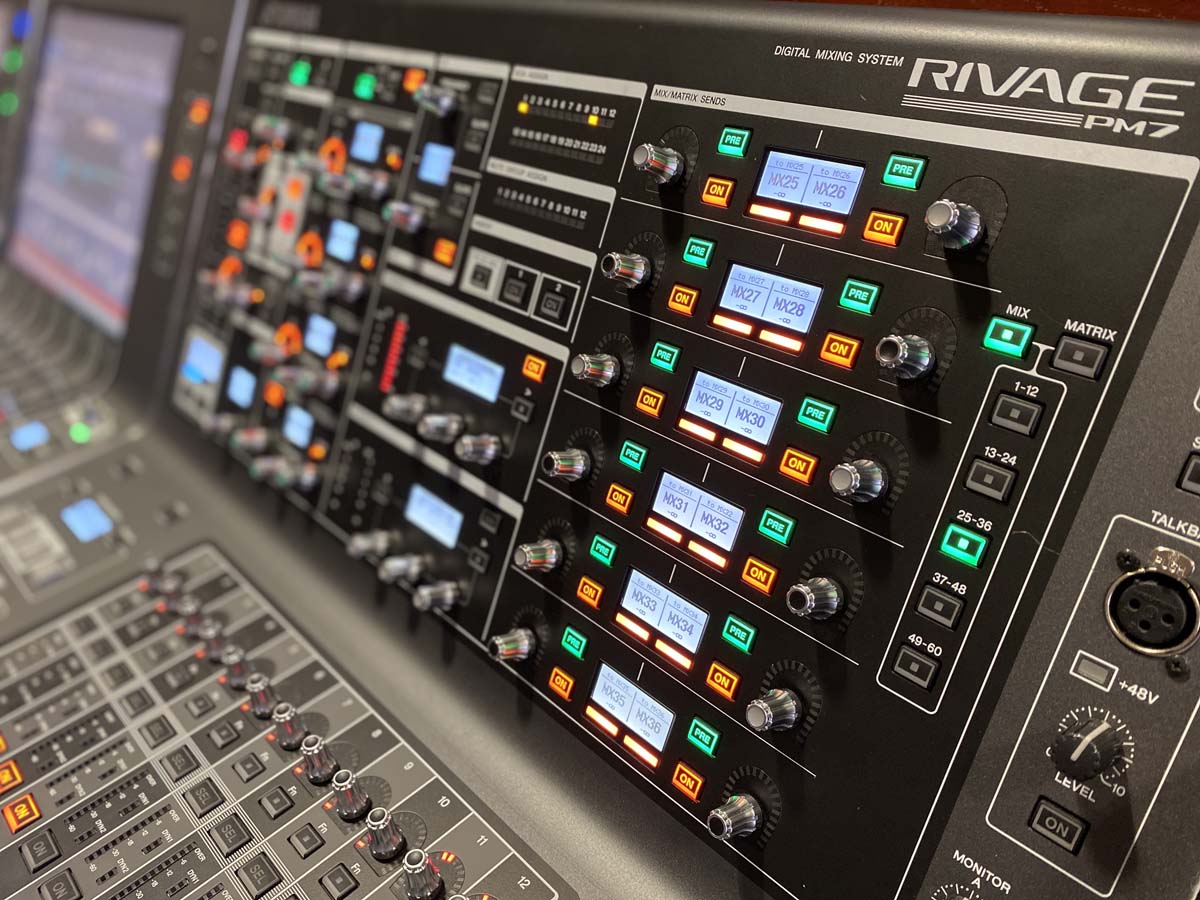 We are proud to announce that EURO-UNIT Group has become an authorized distributor of premium Yamaha Rivage digital audio systems for Croatia, Slovenia, Bosnia and Herzegovina, Serbia, Montenegro, North Macedonia, Kosovo and Albania.
All products from the Rivage PM series should be integrated into the system. Please consult Euro-Unit, an authorized distributor of the Yamaha Rivage Systems, to obtain an offer.
Contact:
Denis Fulir
Sound Engineer, Pro Audio Product Specialist
phone +385(0)40 822 535
mobile: +385(0)99 4583 285
email: d.fulir@euro-unit.hr
Yamaha Rivage PM7 system in Euro-Unit's headquarter in Čakovec.