31. May 2021.
Music week 2021 in Bjelovar
From 23rd until 28th of May 2021, the traditional Music Week of the Vatroslav Lisinski Music School was held in Bjelovar, with the participation of current and former students and teachers of the school.
All concerts were held at the Bjelovar City Museum, and could also be watched on the school's YouTube channel. It was an ideal opportunity to watch concerts online for anyone who could not attend this musical event due to epidemiological measures. Holding this event was another step towards a return to normal life, without the shadow of the coronavirus, and it was enjoyed by all people present, as well as online viewers.
Performances from the Music Week can be seen on the official YouTube channel of the school HERE.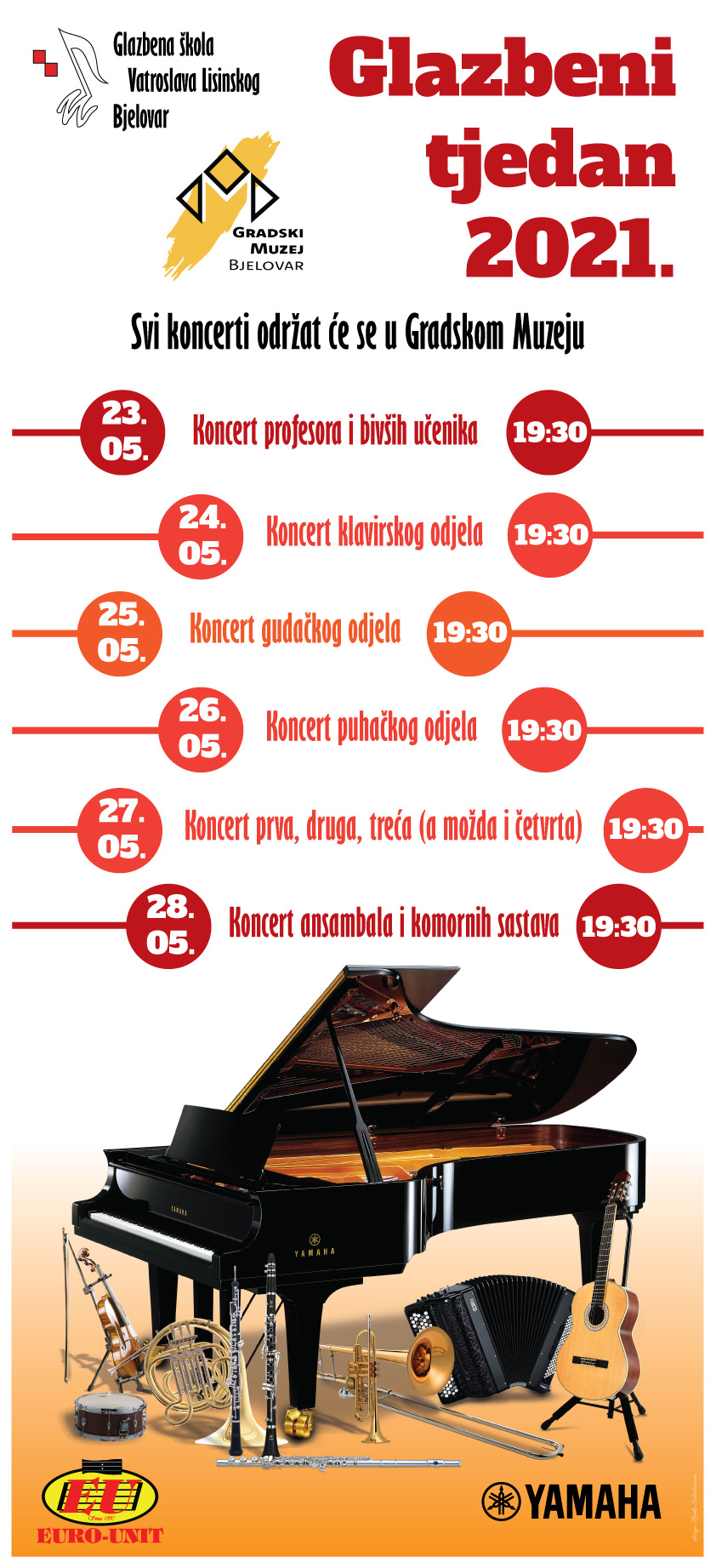 Musical partners of the event were Euro-Unit and Yamaha Music Europe.